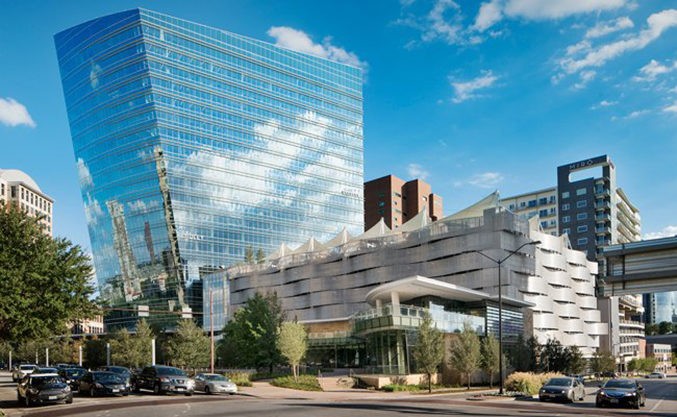 Performance Update on Downtown and Uptown Office Buildings
Despite the pandemic and ensuing economic challenges, leasing remains "exceptionally strong" at urban properties, new report from JLL finds.
So far, so good. That's the word from JLL, which has just released a report on how office properties in Uptown and downtown Dallas are faring in this time of uncertainty. JLL studied the performance of 11 prominent buildings in the urban submarket and found most to be in good shape. It also looked at early leasing of four new buildings that are under construction.
"Current leasing is exceptionally strong across the properties," reports Walt Bialas, director of research for JLL. "For buildings now open, only Harwood 10 and The Luminary are not 'stabilized.' but that is to be expected, as they were delivered recently and still in initial lease-up.
"What's important here is that this solid leasing across the newest buildings should give these premiere assets a performance cushion as the market adjusts to near- to mid-term economic stresses."
Bialas made these additional observations:
The only building to deliver at the end of the last cycle in Downtown was 1717 McKinney.  Although some early leasing was in place, it took three years to stabilize.

Since then, the newest deliveries have performed well, taking two to three years to achieve stabilization at 90+ percent occupancy.

As of late May, leasing averaged 89 percent in the newest deliveries. This is on par with the Uptown Class A average, which stood at 88 percent at the end of Q1. In comparison, the CBD's Class A assets were 75 percent occupied.

The area's most recent deliveries (those coming online since 2018) are fully leased or very close to being stabilized.

Other than Weir's Plaza (65 percent leased), under-construction assets have minimal commitments in place.  This development approach is customary in Dallas.
"For the completed assets, this solid leasing should provide balance to operating incomes and serve as a downside performance cushion as we work though this period of uncertainty," Bialas said.